Anatomy of a Trial: The Rosenberg Spy Case (02/18/2022)
This program has been postponed. The new date will be announced as soon as possible.
The American College of Trial Lawyers and the CBA Present
Anatomy of a Trial: The Rosenberg Spy Case
Join our faculty of leading trial lawyers and judges as they analyze opening statements, direct examination, cross-examination, and closing arguments of this controversial and high-profile trial to learn what judges really want from trial lawyers.
The case for this series is the espionage trial of Ethel and Julius Rosenberg. Espionage was a major concern for the United States government during the Manhattan Project. Some of the individuals who worked on the Manhattan Project were spies and provided valuable information on the design of the atomic bomb to the Soviet Union. The Soviet Union secretly conducted its first atomic weapons test on August 29, 1949. To this day, historians and scientists debate how much espionage sped up the progress of the Soviet Union's nuclear weapons program.
Julius Rosenberg was a key Soviet spy who passed along information to the Soviet Union and recruited Manhattan Project spies. He was a U.S. citizen and electrical engineer. In 1951 Julius and his wife Ethel were tried and convicted of espionage for providing the Soviet Union with classified information. They were executed in 1953. Their trial remains controversial today.
Learn what judges really want from trial lawyers by attending this Trial Academy Boot Camp Series.
Faculty:
Nancy G. Aducci, Office of Cook County State's Attorney
Anita M. Alvarez, Chief Legal Counsel, Maryville Academy
Patricia C. Bobb, Patricia C. Bobb & Associates P.C.
Dan L. Boho, Hinshaw & Culbertson LLP
Robert L. Byman, Jenner & Block LLP
Robert A. Clifford, Clifford Law Offices
Hon. Thomas M. Durkin, United States District Court, Northern District of Illinois
James R. Figliulo, Figliulo & Silverman
Patrick Fitzgerald, Skadden, Arps, Slate, Meagher & Flom LLP
Shawn Kasserman, Tomasik Kotin Kasserman, LLC
Eileen M. Letts, Zuber Lawler LLP
Hon. Thomas V. Lyons, Circuit Court of Cook County
John H. Mathias, Jr., Jenner & Block LLP
Maria C. McCarthy, Attorney at Law
James P. McKay Jr., Tomasik Kotin Kasserman, LLC
Hon. Clare E. McWilliams, Circuit Court of Cook County
Michael D. Monico, Monico & Spevack
Hon. Thomas R. Mulroy, Circuit Court of Cook County
Hon. Lorna Propes, Circuit Court of Cook county
Paul Mark Sandler, Shapiro Sher Guinot & Sandler, P.A.
Timothy Tomasik, Tomasik Kotin Kasserman, LLC
Dan Webb, Winston & Strawn
For more information and a timed agenda click here.


*COVID Safety Precautions: The CBA's first priority in all meeting and event decisions is the safety and welfare of our members and guests. In order to enable in-person events to take place with lower risk to participants, the CBA is requiring proof of COVID-19 vaccination or negative COVID-19 PCR Test or Rapid Antigen Test for admittance (paper or digital test results from test taken within the past 48 hours.) To expedite the check-in process, prior to February 18th you will receive an email asking you to upload proof of your COVID-19 vaccination card. Negative COVID-19 PCR or Rapid Antigen Test must be shown in person with proof of ID upon entry.
Cost: $100 CBA CLE Advantage Plan Member/$175 Member/$175 Nonmember
Credit: 7 IL PR-MCLE Credit
Please note that lunch will be on your own from 12:15 pm to 1:30 pm.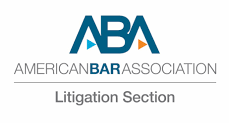 Live CBA Committee meetings and seminars will take place via Zoom webinar. You will click on "view video" and be directly connected to the meeting/seminar on Zoom. (You will not receive a Zoom link.)
You MUST have Zoom Desktop Client on your Mac or PC to view a live program. If using a mobile device, you must have the Zoom App (available in the App Store or Google Play).
System requirements for Mac & PC can be found here. System requirements for mobile devices can be here.
Please note that audience members do not need video or audio access. Audience members are able to submit questions via the chat or Q & A features of Zoom.
Chat: Open in-meeting chat, allowing you to send chat messages to and send a message to the host, panelists, and attendees (if permitted). Question & Answer: Open the Q&A window, allowing you to ask questions to the host and panelists. They can either reply back to you via text in the Q&A window or answer your question live.
Key:

Complete

Next

Failed

Available

Locked
Anatomy of a Trial: The Rosenberg Spy Case (02/18/2022)
02-18-2022 at 8:15 AM (CST) | 9 hours, 15 minutes | Attendance Required
02-18-2022 at 8:15 AM (CST) | 9 hours, 15 minutes | Attendance Required
Claim MCLE Certificate ( Live In - Person, 7 IL PR-MCLE Credit)
Up to 7.00 CLE credits available | Certificate available
Up to 7.00 CLE credits available | Certificate available